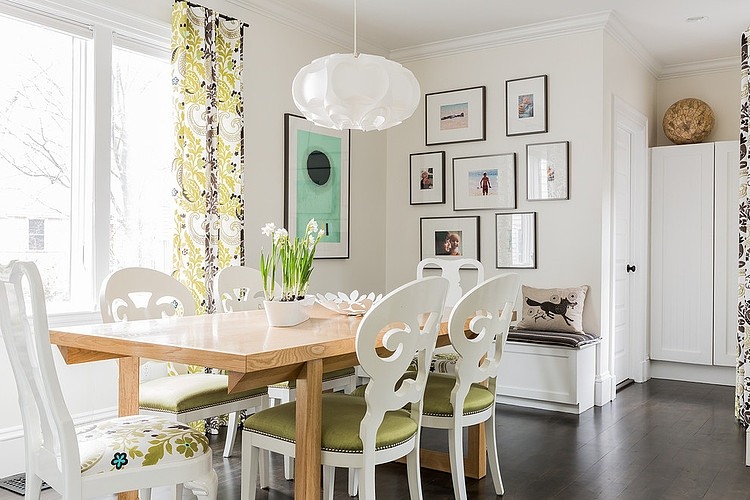 First impressions count. When a potential buyer walks around your home, the slightest thing that looks like it could cause a problem is too much for them, and they will take their money elsewhere.
They're incredibly difficult to please, but there are plenty of little tricks you can use to give your home that extra bit of wow factor. So, make sure you follow these top tips, and you'll be packing up your boxes for the move in no time.
Give your curb appeal a boost
This is the first thing a buyer sees before they walk in the door, and that initial "yes" or "no" on the doorstep could affect how they see the whole house. Make sure the lawn is cut, any gravel paths are tidy, there are hanging baskets in summer and wreaths in winter. You want to make your house look instantly inviting.
Is your garden letting you down?
Your garden can be a real selling point for your property, but it could also be letting you down when potential buyers come to call. Are there trees that have grown out of control? Are there weeds that have taken over the paving stones? These days, the garden is seen as an extension of the living room, and is often a space for entertainment. So be sure to clear up any areas of overgrowth, and look at investing in some plush garden furniture.
Don't underestimate cleanliness
This is absolutely vital; the cleanliness of a property instantly affects the way a buyer feels about it. It could have all the potential in the world for a fantastic family house, but buyers often perceive a lack of cleanliness as a lack of care and attention. They will assume other parts of the house that they can't see will need more work. You should also look for ways to "tidy up" things like exposed wires, loose cables and any cases of peeling paint.
Re-think brash colours
Bold colours are a statement of your personality, and when selling a property, you want it to be the buyer's personality that they see. Go for neutral tones and pastel colours to make a room look brighter. Dark colours can also make a room seem smaller, as well as put off any potential buyers who happen to hate your favourite shade of orange.
If you need help, call in a professional
Don't be afraid to ask for help with staging your home, as there are many professionals who can help show your property at its best. Emblem Furniture are one such company who can provide everything from rugs and artwork to beds and desks, with only the best expertise on offer. Visit their home-staging page at emblemfurniture.co.uk.
I hope you find these tips helpful when you next come to staging your home to sell; you can find more ideas here. Do you have any tips for people putting their home on the market? I'd love to hear your thoughts.