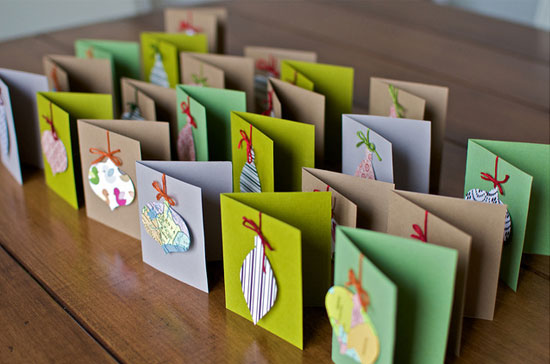 If you run a card-making business, you'll probably be selling some of your products online. You may start off on something like eBay or Etsy, but as you gather customers you'll want to start up your own site – which opens a new set of challenges!
You don't just start a website and wait for orders to roll in – you have to get it right, so here's some pointers to help you do just that.
Make sure your site is easy to get around
You need a working shopping cart that uses a reliable payment service. PayPal is a good one to start with. Everything needs to be laid out clearly – by size, colour, season, event and message – and the personalisation service needs to be user-friendly and easy to change if someone makes an initial error.
Take your time with photos
Nothing turns off buyers more than oddly-angled and poorly-lit photos. Use a macro setting if you want close-ups, use sunlight (or daylight) with no flash and crop and edit as best you can. Use a plain background for group shots and avoid "busy" images.
Use social media wisely
Season your social media with your presence – don't drench it! Posting update after update and link after link will lose you followers. Use as many sites as possible, but sparingly. Get involved in discussions but don't promote yourself in them – let your name do the talking. Do keep customers in the loop, though. Been on a paper-cutting course? Let them know.
Start a blog
Make sure you update it regularly as well. Your blog should be visible to search engines to display your work, as well as to keep fans and clients up to date with your latest projects and seasonal offers. Blogging boosts sales.
Have two price tiers
If you have a really popular design, do a budget option. Invest in some inkjet cartridges – they can be
ordered on the web
cheaply – get printing and you'll reach more of the market.
Bring the online into the offline
Craft fairs, school fetes, wedding shows, expos – make sure you have business cards with your website details on them. Your cards may be available online, but customer relationships can start in person.
Stay fresh
Stop flogging designs that don't sell. Always look to bring new designs in. You can find out what's trending by looking at other sites – although never be tempted to copy someone else's work.
Get into magazines
Offer batches to smaller craft magazines, or other hobby publications. There's cat magazines, craft magazines, wedding guides – as long as your design fits the mag's theme. If you're offering seasonal cards, remember that most magazines have long lead times, so approach them in the summer.
Click here to read more about lead times.
Offer great customer service
Send orders out on time, communicate regularly and always try to exceed expectations. Those cards that don't sell well – include one as a freebie. Even if it isn't on point for that customer, they'll remember the gesture and may send it to someone who does like it and orders more.